The comfort of a patient is the principal purpose of a dental chair. The usefulness it has to a dentist is to aid him in improving on his professional performances. These include the examination, extraction and surgical operations he carries out on a dental patient. A standard dental chair has several features that make it good enough to be of assistance to a pro dentist while working on a patient. Whether welded with or in some way aligned to the dental engine such parts like the spit bowls, pneumatic tubes, the suction tubes are purposely made to ease the work of the dentist.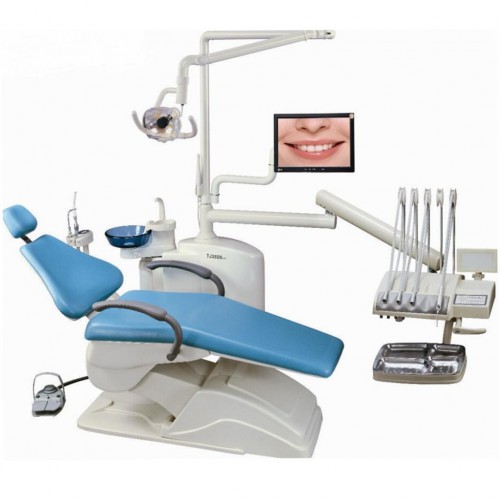 Really, one of the hindrances the dental profession encounters has been its reliance on immovable kits like dental units or dental chairs. Generally, the dental units require connection to an electric source, as well as plumbing and drainage systems. Many elderly see the moving to the dental office as an obstacle to quality dental treatment. As a result, modern day invention has brought to the fore the need to create something more portable so that weaker and less privileged people may be able to access good dental health care.
Specifically, we mean to relate to portable or mobile services which remove the transport obstacle by lending great help to physically challenged patients residing in places out of reach. These set of facilities make it a reality for the aged to receive quality treatment of their dental conditions. The surge after dental care would not cease to increase.
One other important thing to have in mind about dental chairs is that they are designed for children and adults all alike. It is not made for adults only as children too have oral challenges. Due to this, it is often discovered that different orientations and sizes are designed to meet these size needs. The dental chair is designed to make flexibility in treatment possible. The tool is created to be controlled up and down, to recline the back convenience, and hold high the seat and a blend button that mechanically rests and raises the patient. These controls are either at the side of the chair back or on the ground.
Keeping it purposeful for your patients would naturally task you to safeguard the patients and conform to compliance standards. It would also expect you to pay quality attention to the hygiene and general safety of your kit. Anyway, do note that it is with a sense of purpose to serve the unique interests of the duo of dentist and patient a dental chair is made.
If you also interested in poratable dental equipment such as mobile dental delivery unit, please feel free to contact us. Thanks
http://www.classifiedlane.com/item/best-china-dental-equipment-online-store-dentalsalemall-com/
https://globalcatalog.com/bestchinadentalequipmentonlinestoredentalsalemallcom.cn